Light Pink Leather Keychain Wristlet with Gold Hatching Pattern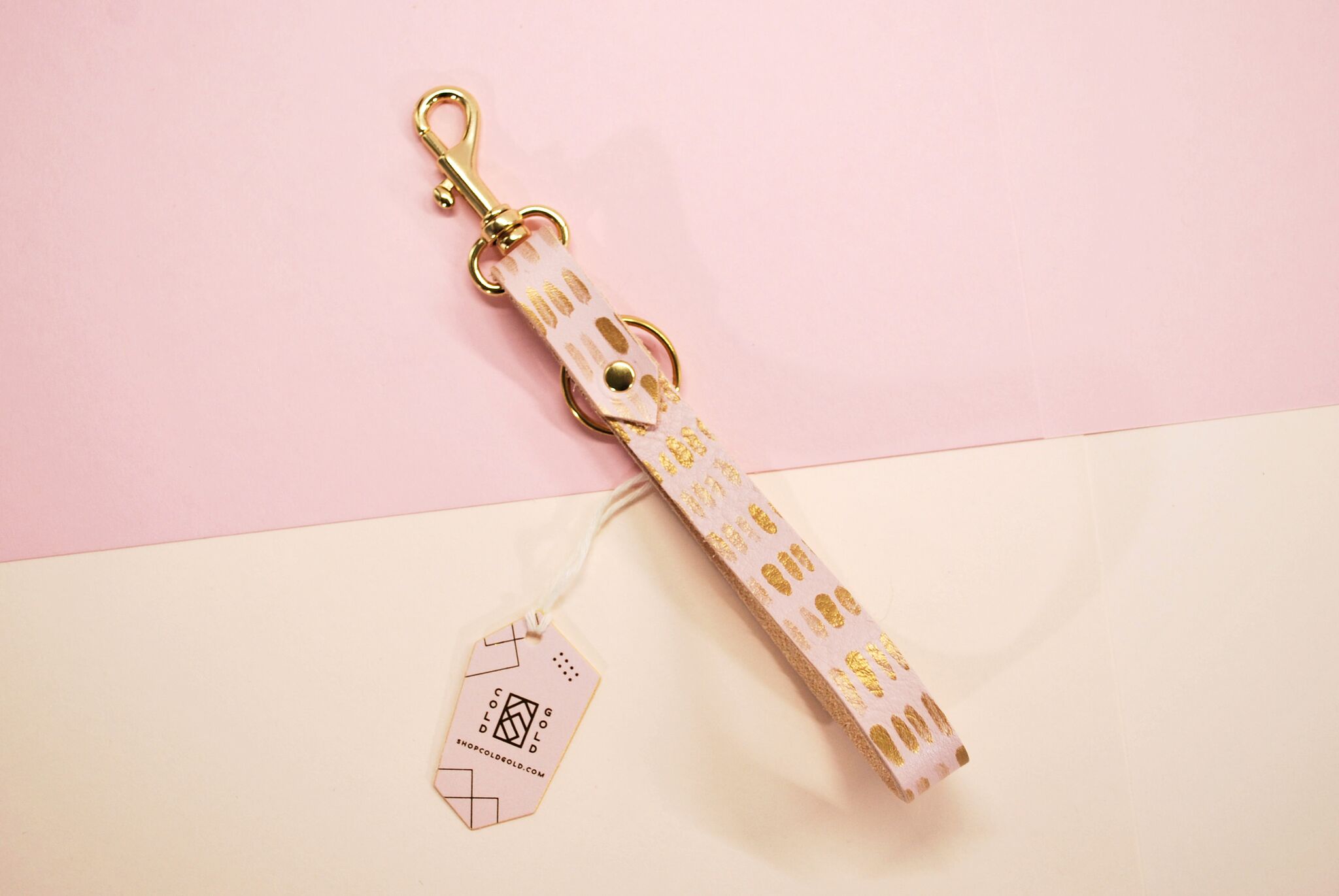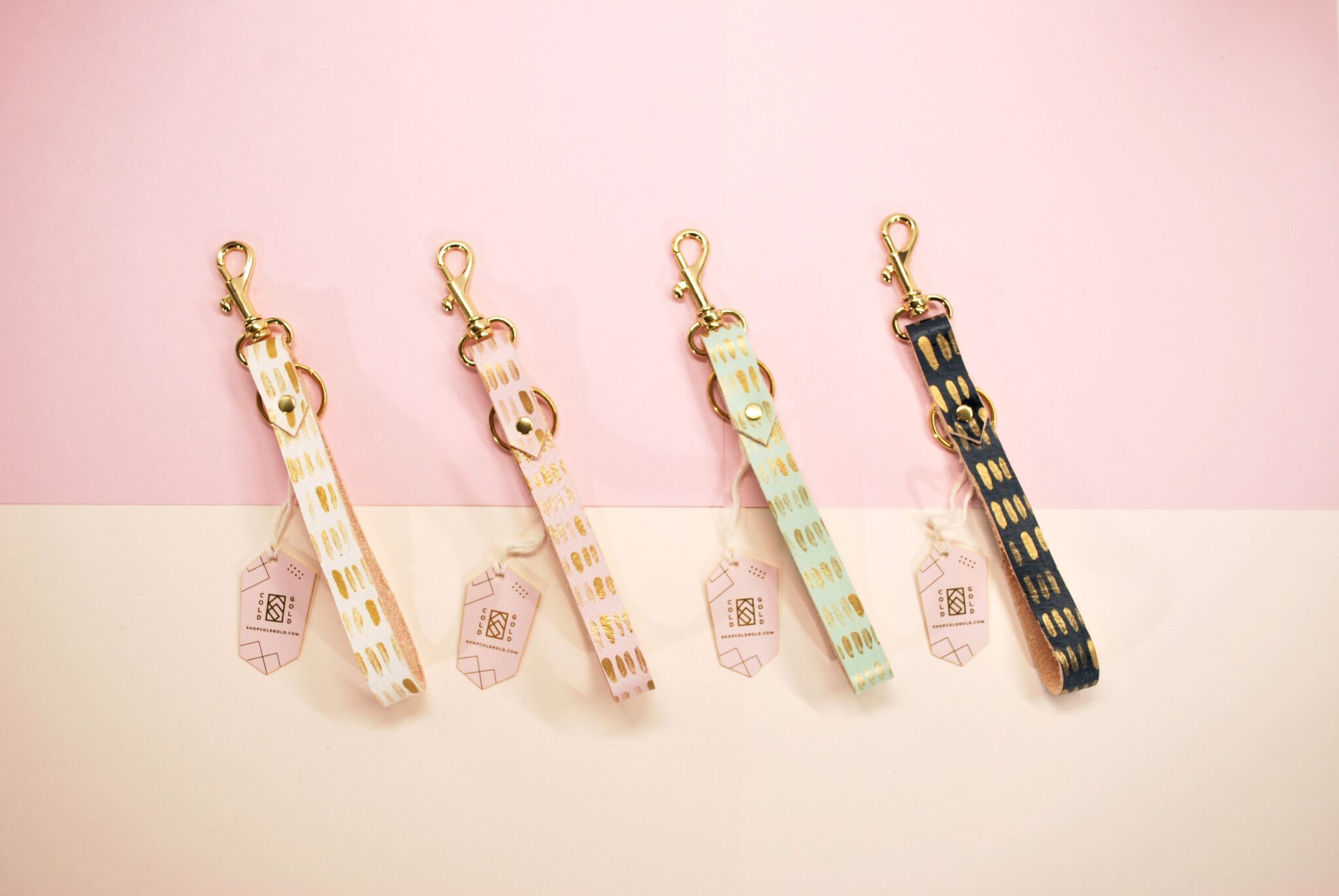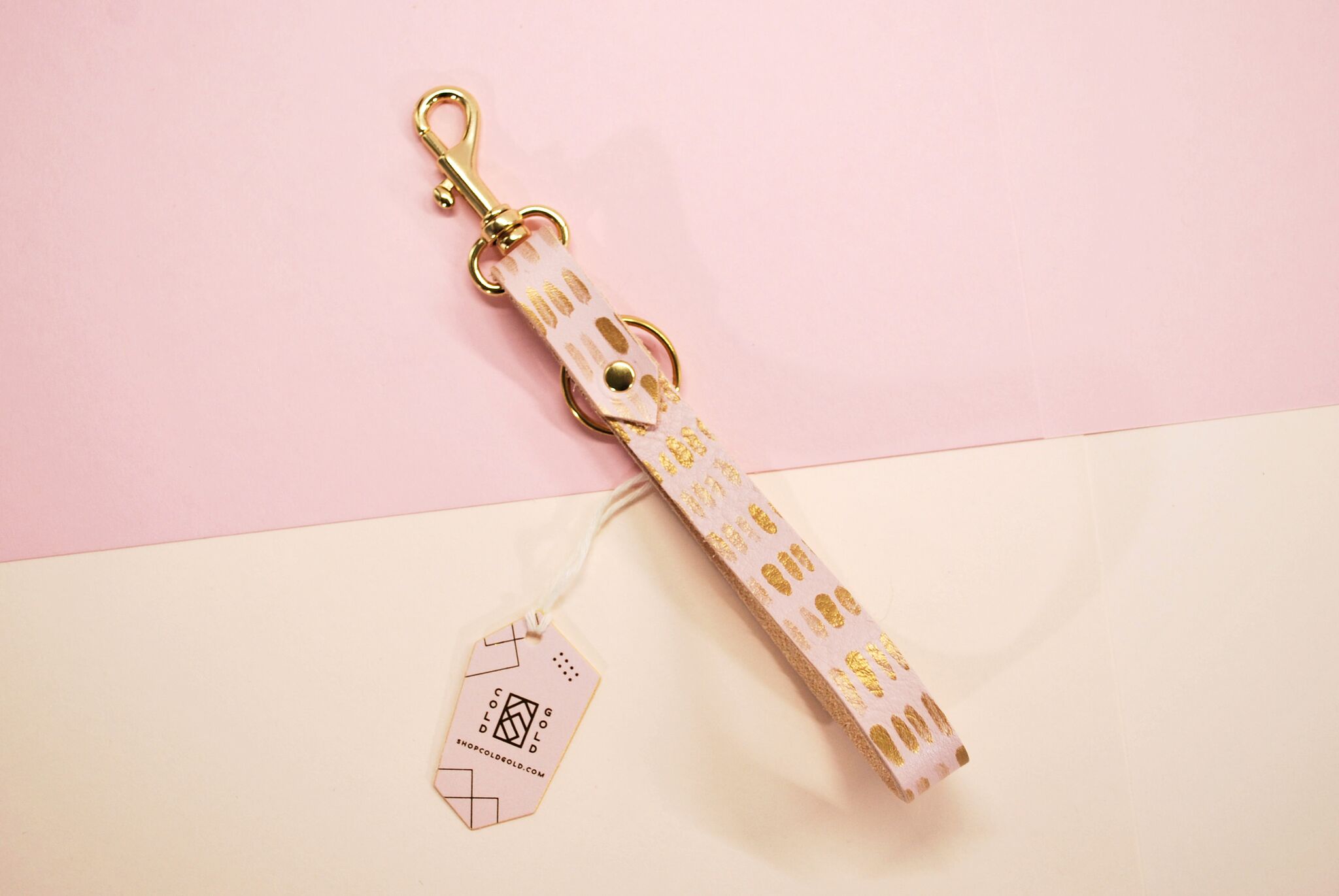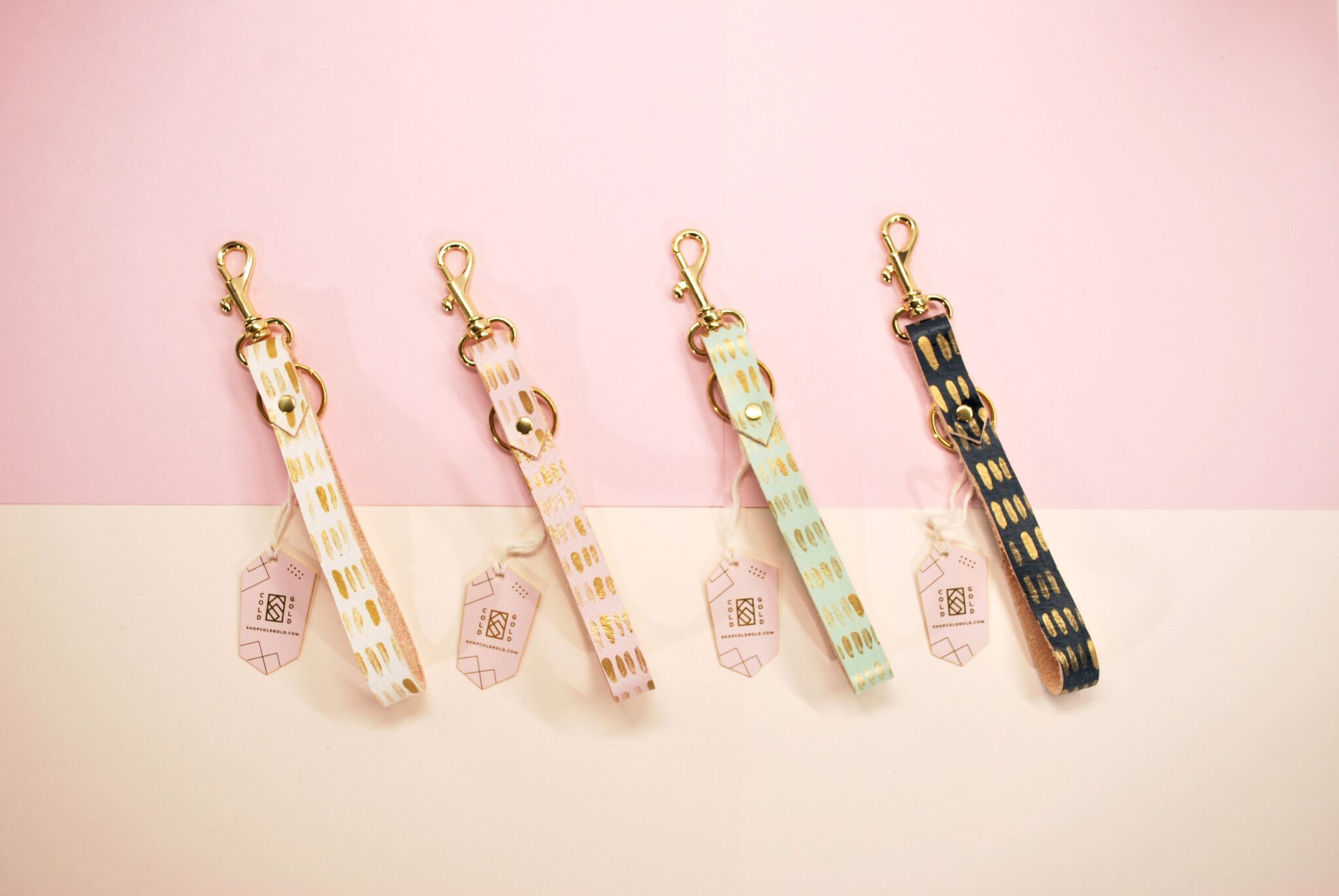 Light Pink Leather Keychain Wristlet with Gold Hatching Pattern
These keychain wristlets are hand painted in a gold hatching line pattern. They are made of a medium weight leather, and are hand painted with a bold metallic pattern. This keychain fits perfectly around your wrist, making it easier to carry your keys. The neutral yet bold pattern will help you to find your keys in a dark purse. The wristlet can also be attached to a clutch or your belt loop to become a fun and functional accent.
+++ WRISTLET SPECS +++
- 7" to 7.5" long
- Hand cut
- Hand riveted
- Hand painted
- Made of medium weight finished leather
- This listing is for one keychain wristlet
- Finished with both a gold swivel clasp AND a gold key ring
- Painted with gold marks
Check out my other matching items!
The colors in the photographs may vary based on your computer monitor.
My work is proudly made in the USA.