Leather Belt Bag / Fanny Pack in Periwinkle Blue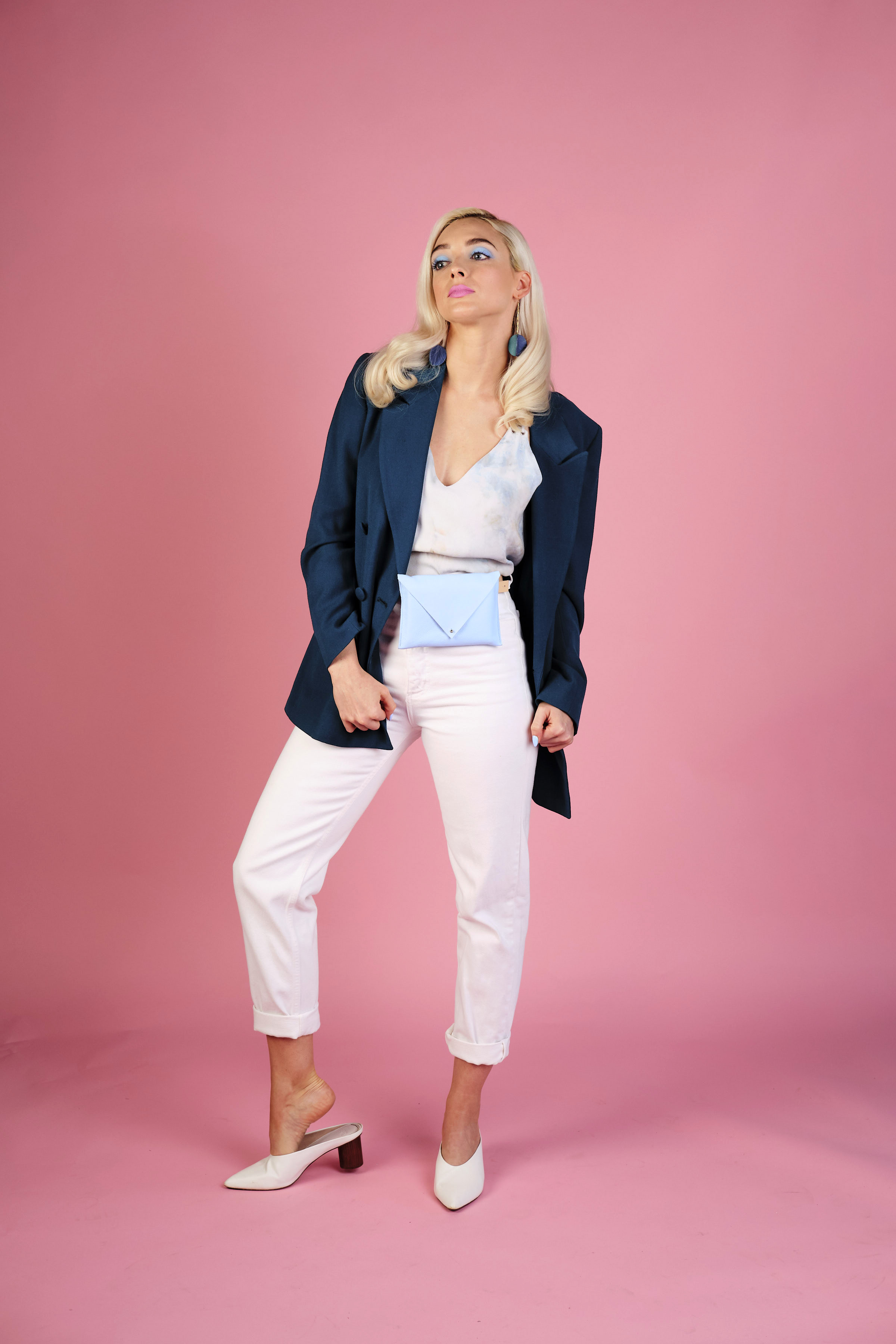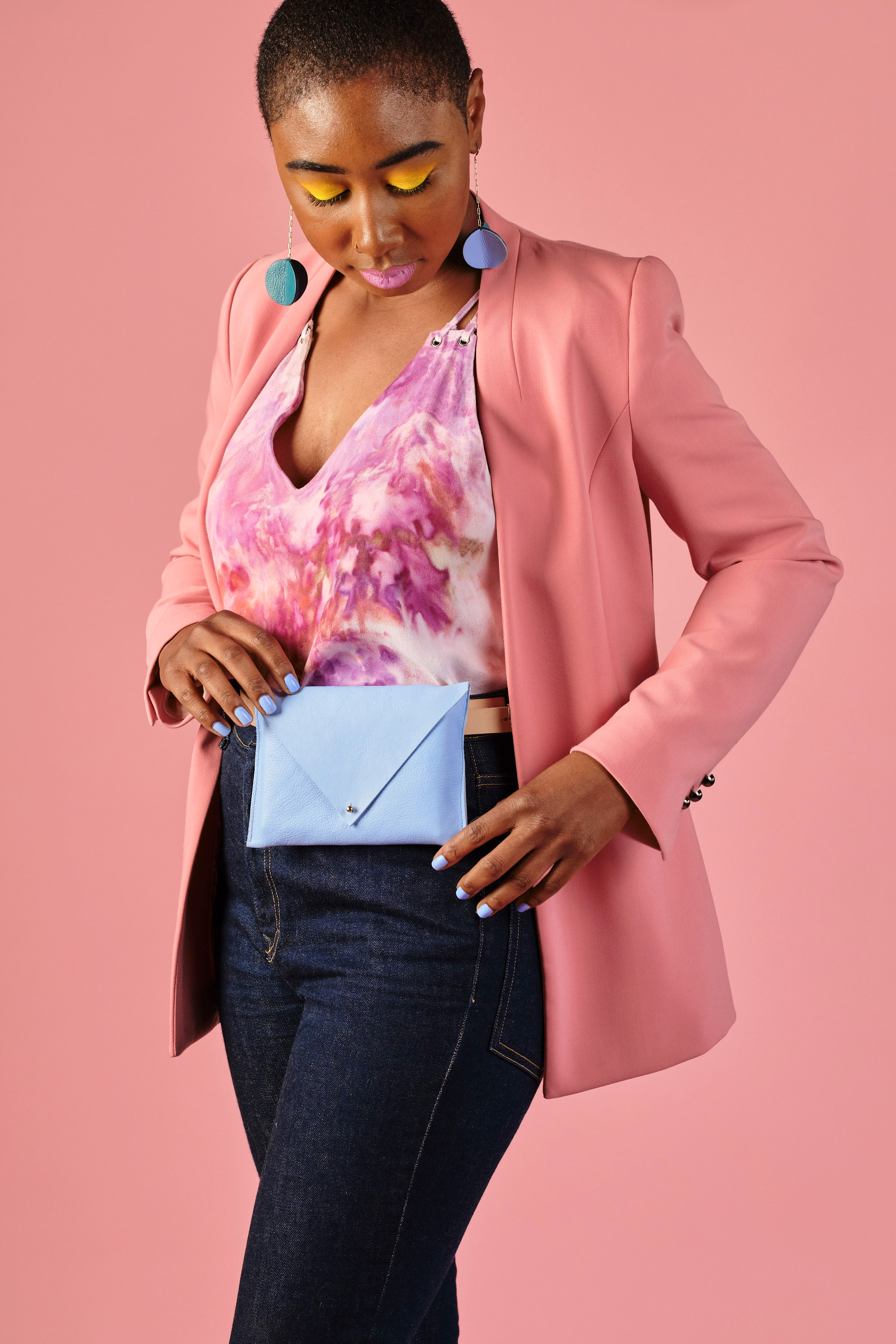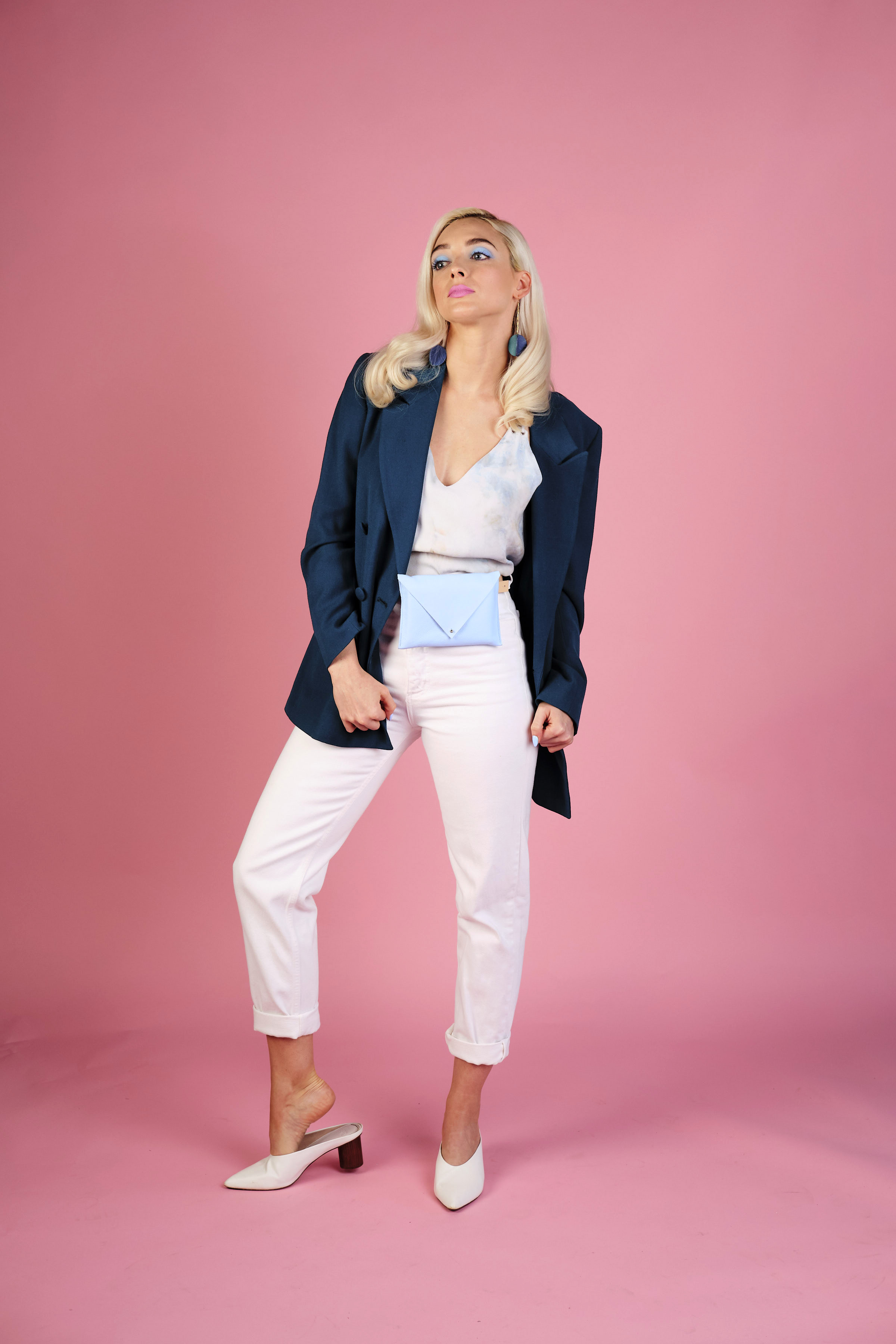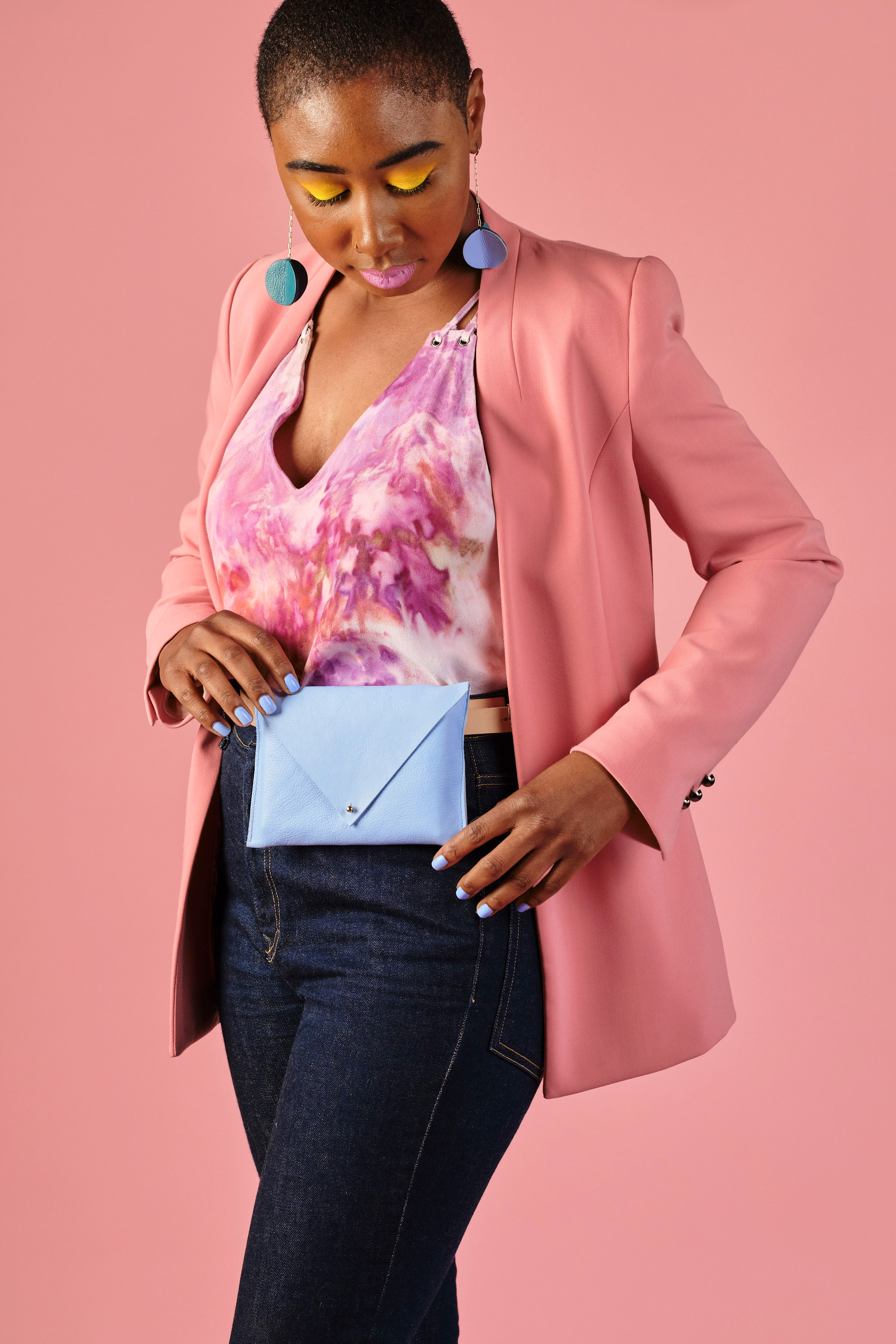 Leather Belt Bag / Fanny Pack in Periwinkle Blue
This leather belt bag is the updated, polished version of your younger self's fanny pack. And it's just as fun and functional to wear as that one! Wear it threaded through belt loops around your high waist, low around your hips, or cross body for a funky pop of color that you could wear to a festival, a night out, traveling, and yes, even work. The belt bag has snapping loops on the back so you can attach it to other belts, straps, and even directly to belt loops. You can also unsnap it from your belt and toss it in your purse. The third grade you is screaming over this one.
ABOUT THIS BELT BAG:
- This listing comes with 1 colorful leather pouch and 1 leather belt
- Hardware: Brass button closure, Brass rivets, Brass snaps
- The belt is finished with a layer of atom wax, a natural protectant for raw leather
- Belt Bag has snapping loops on the back.
- CLEANING:
Use warm, soapy water to spot clean the outside of the bag.
Use a white eraser to darker scuff marks on both the belt and the bag.
Keep both pieces away from excessive water (i.e. washing machines, monsoons, swimming pools, you know).
Due to sun, heat, and oil, the raw hide belt will patina over time. This process is natural and adds unique character to your piece.
- COLORS AVAILABLE:
Bubblegum Pink
Periwinkle Blue
Turquoise
- BELT SIZES:
X-Small: holes from 24'' to 36''
Small: holes from 26'' to 38''
Medium: holes from 28'' to 40''
Large: holes from 30'' to 42''
X-Large: holes from 32'' to 44''
*Additional belt holes and custom sizes available upon request. Questions about sizing welcome!
Because each piece is handmade, please allow for some minor variations.
My work is proudly made in the USA.