Geometric Ear Jackets in Gold and Ivory Leather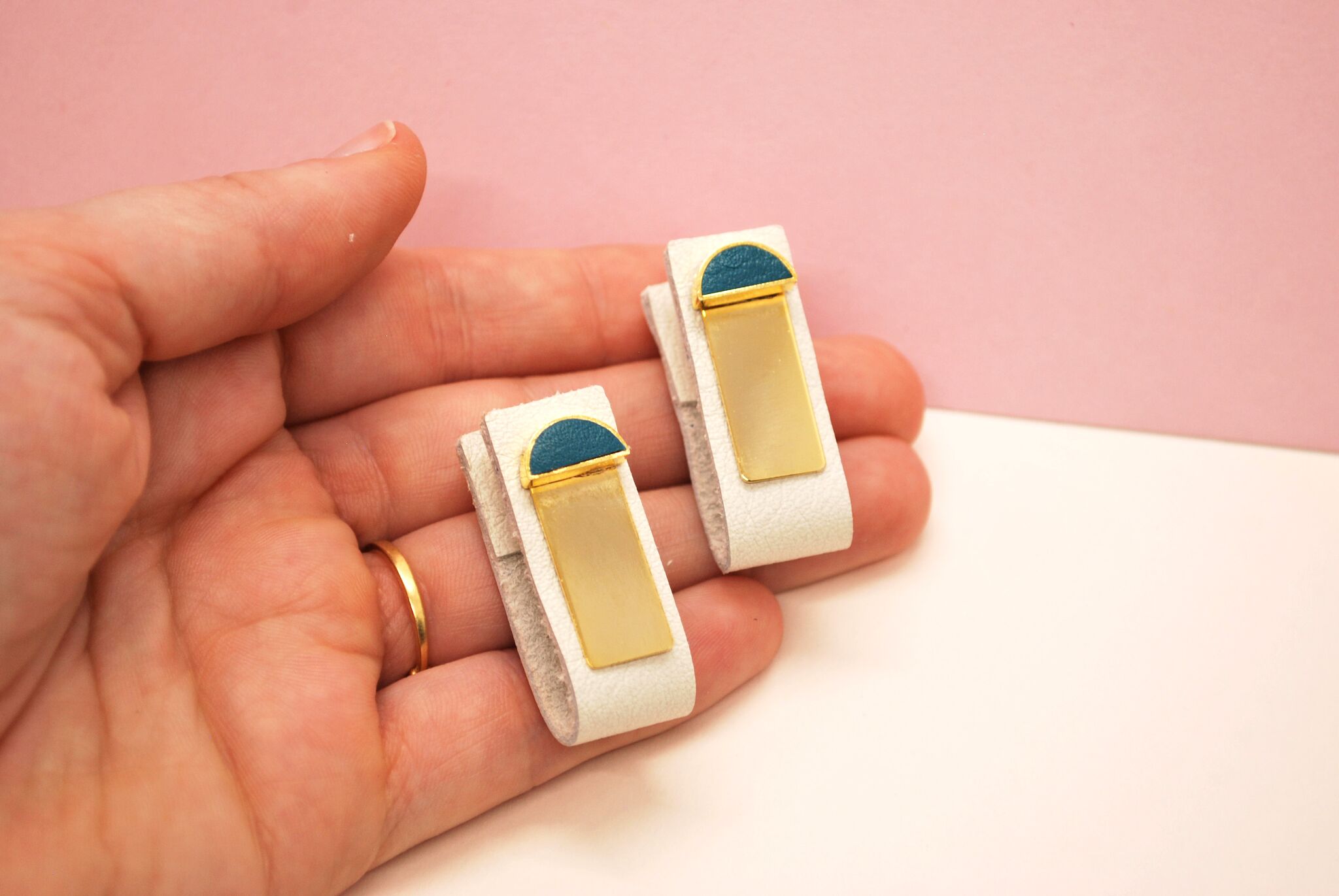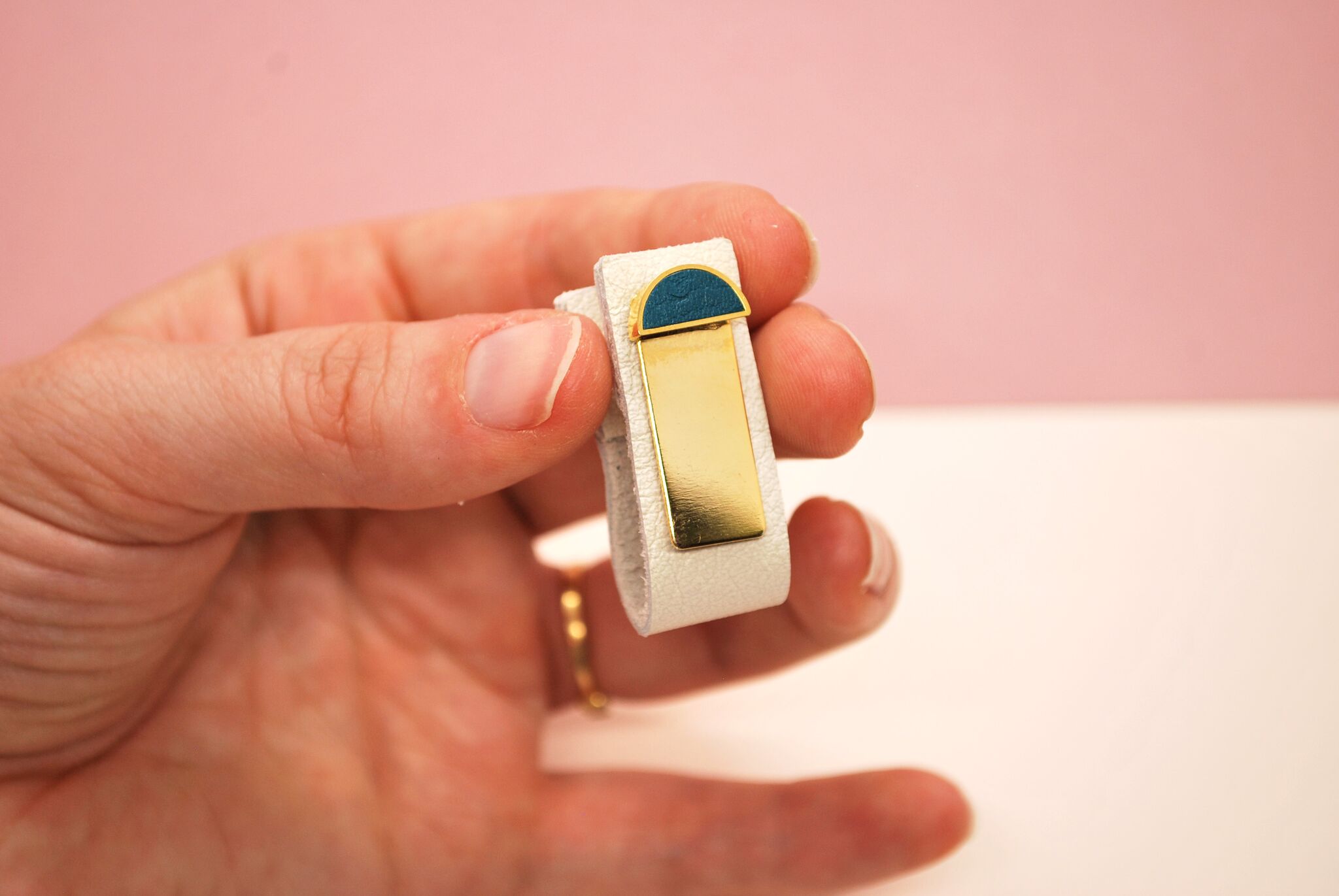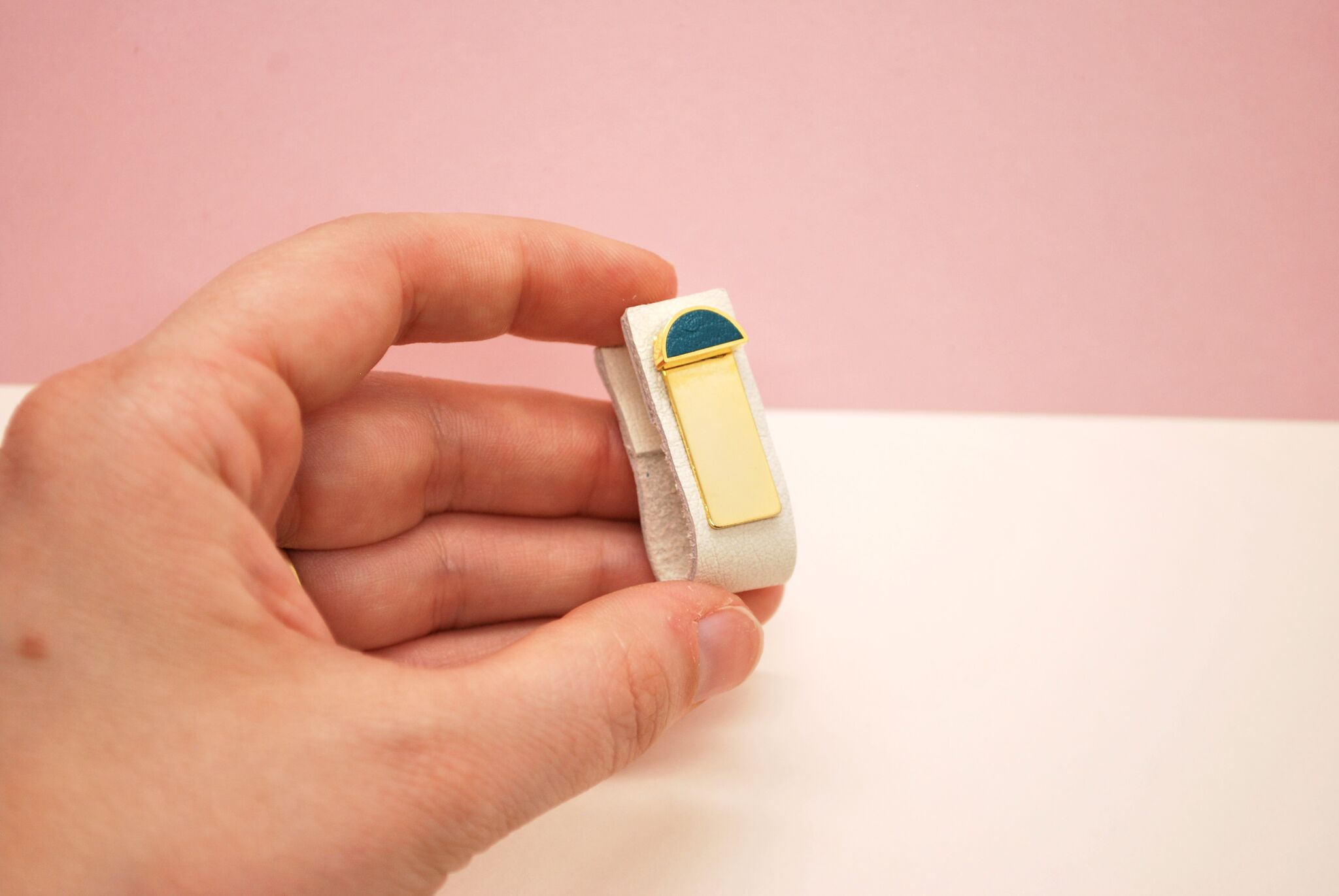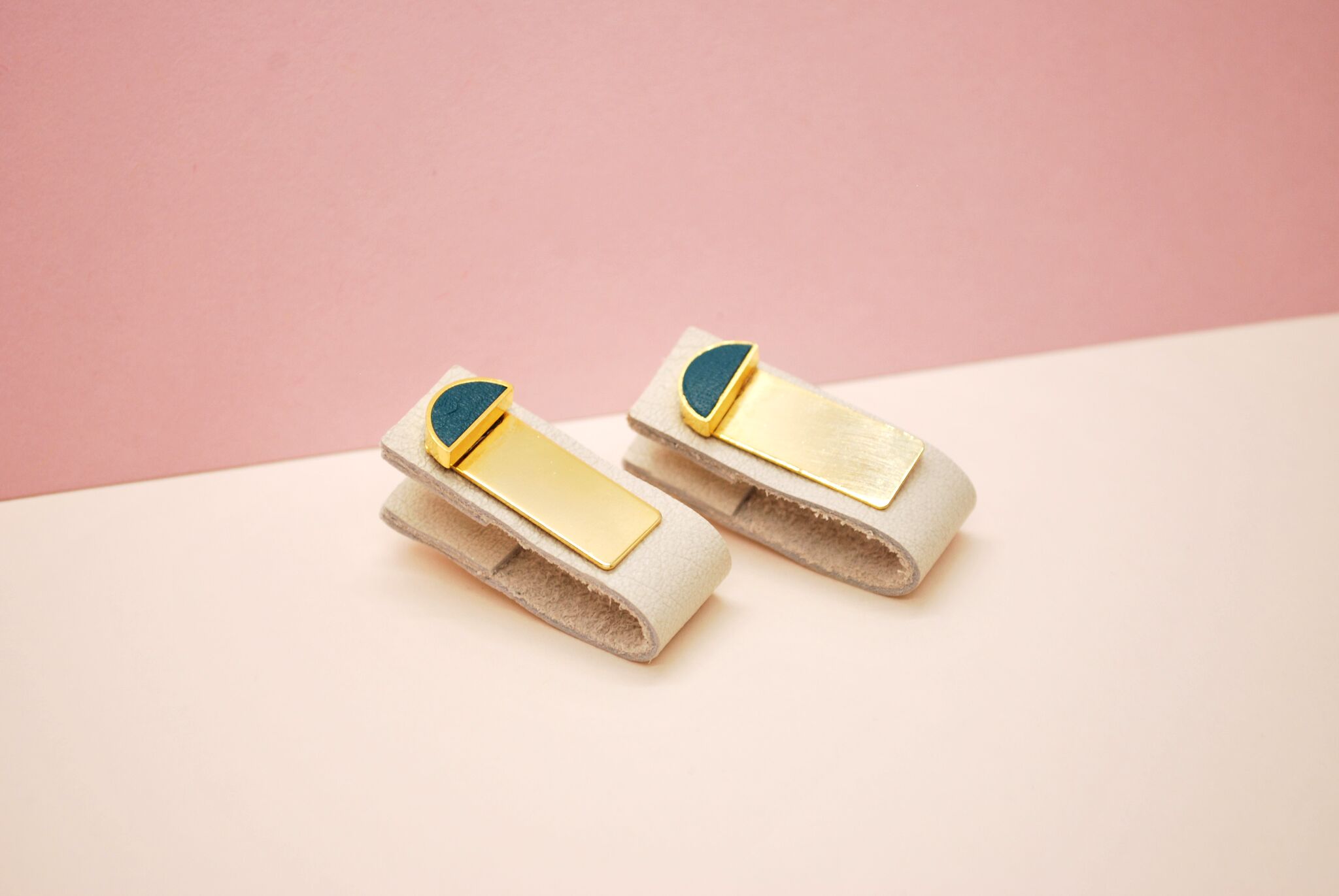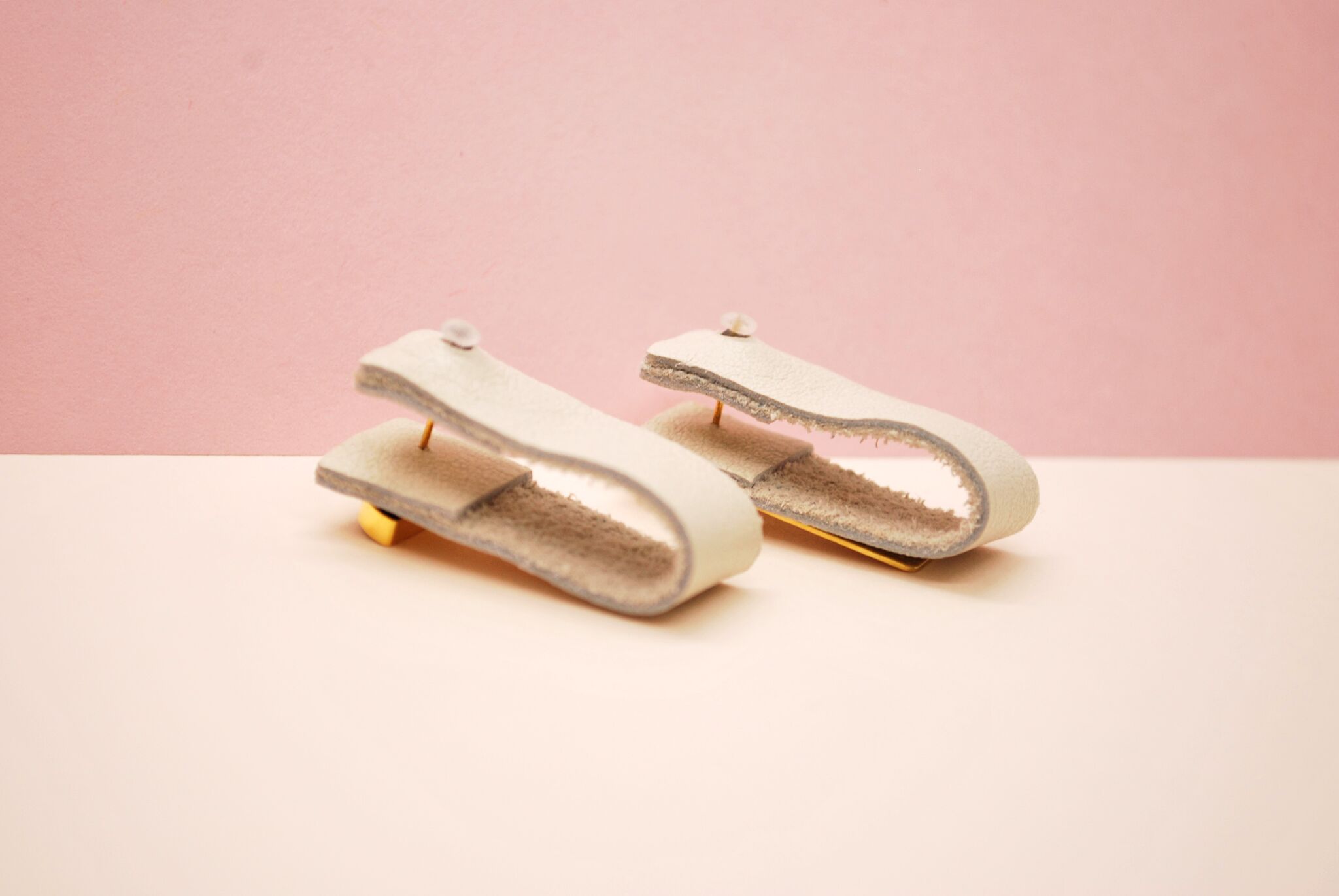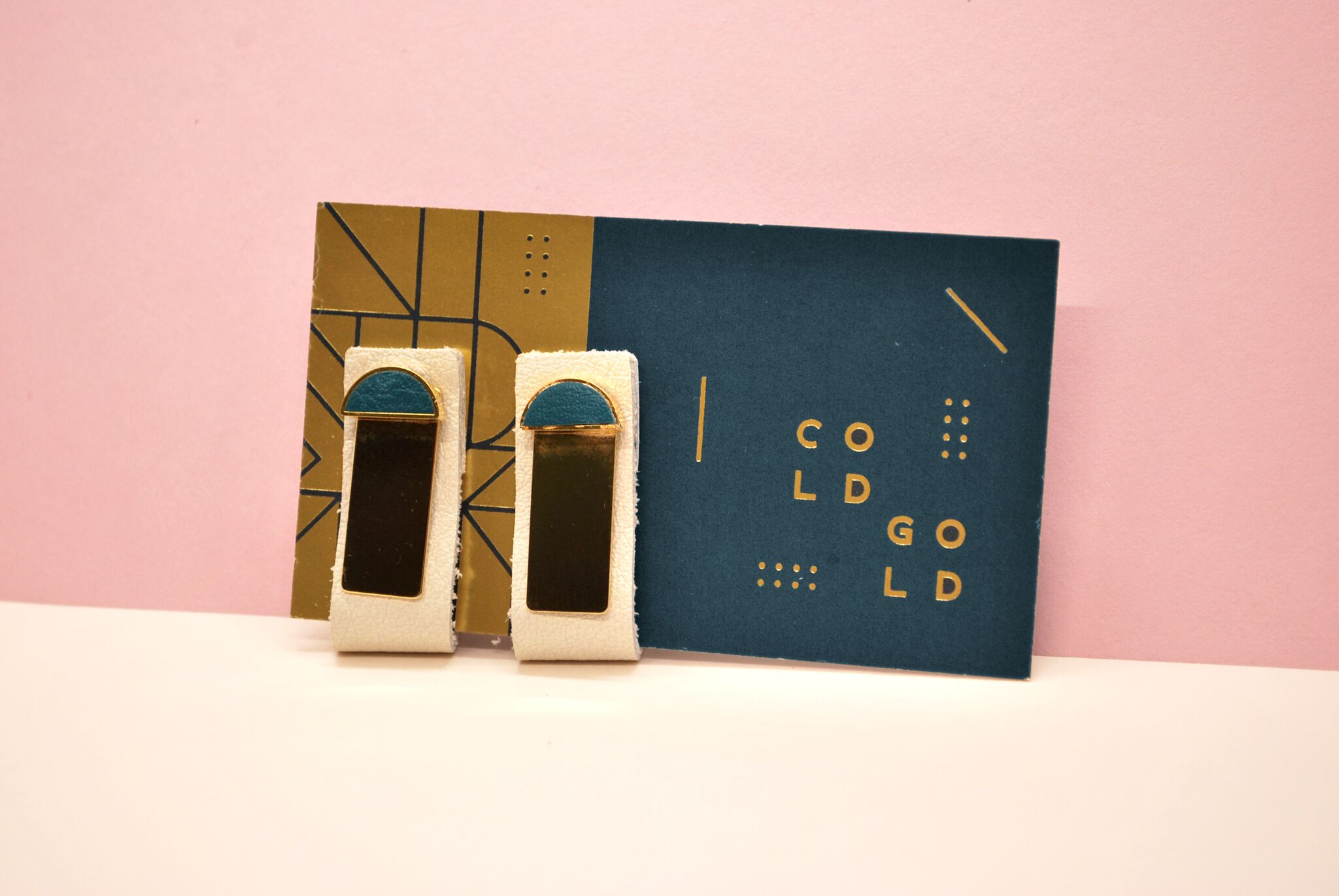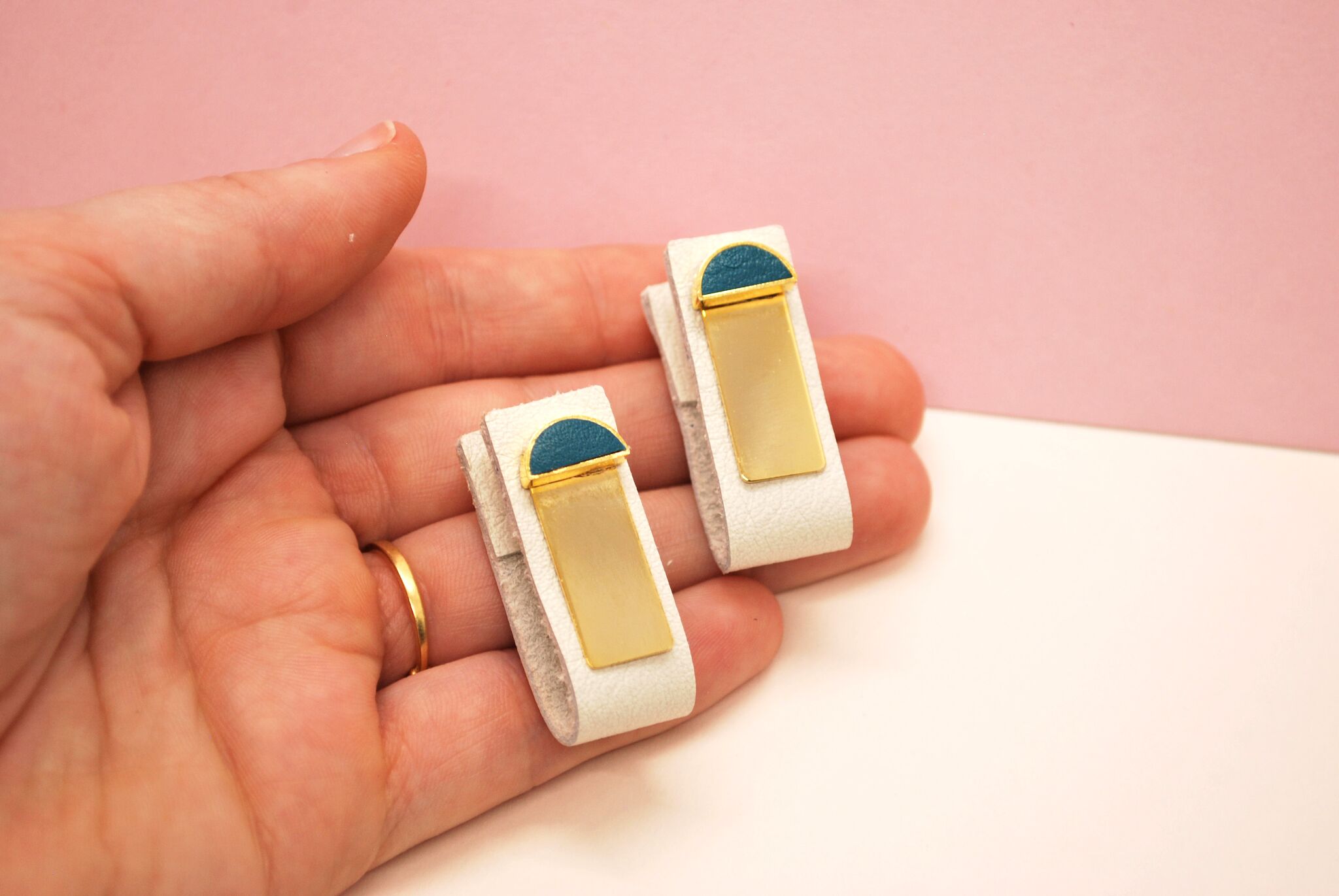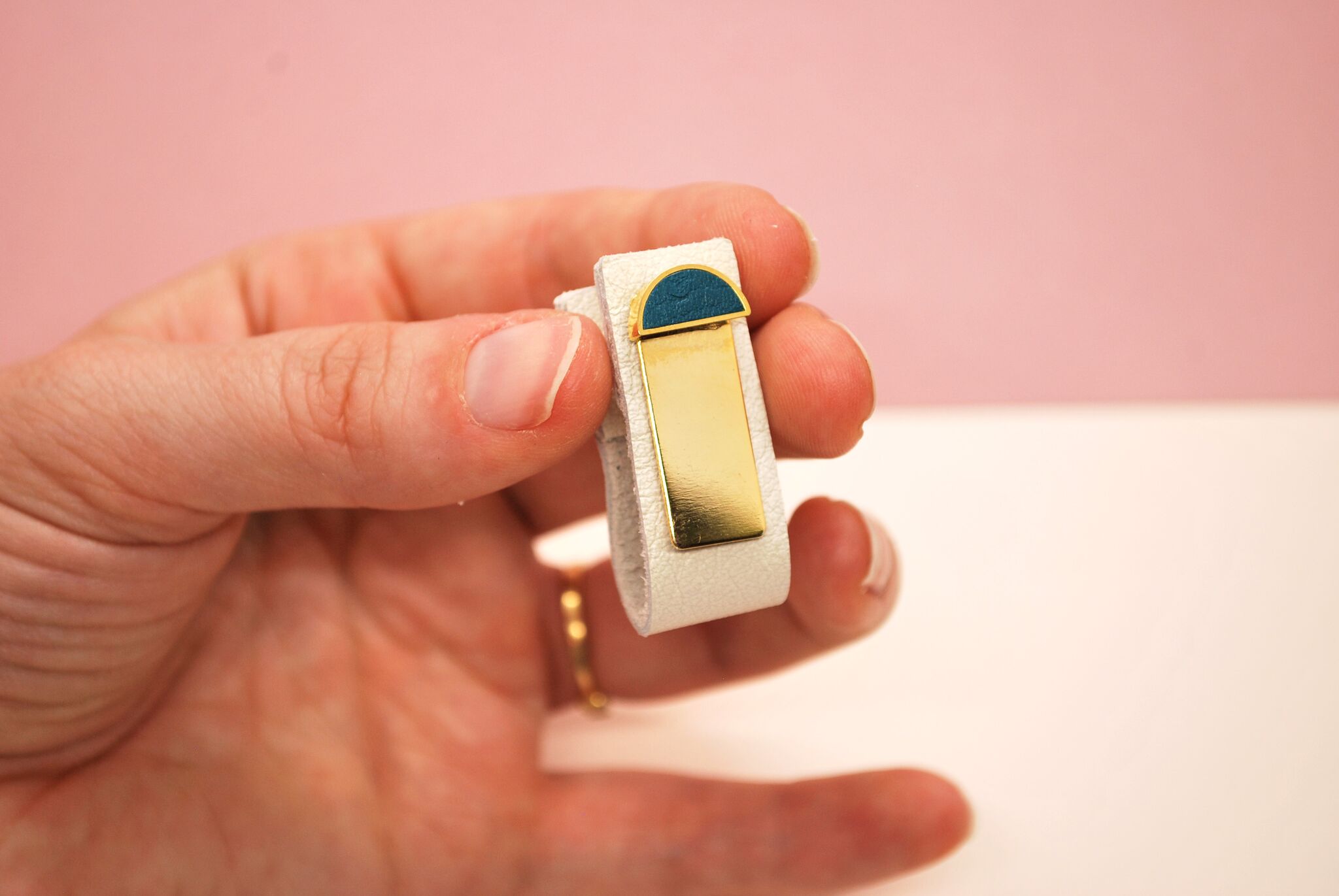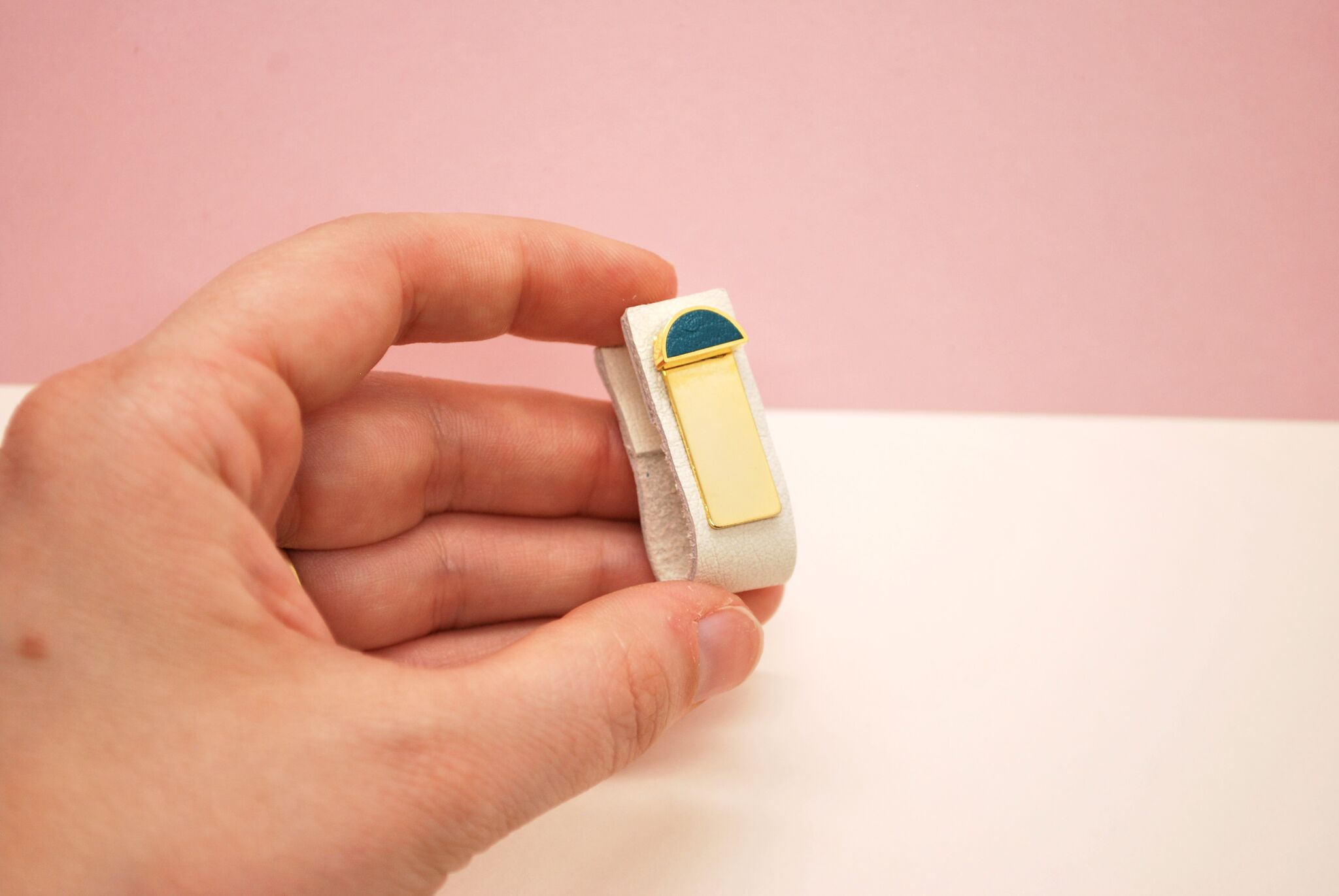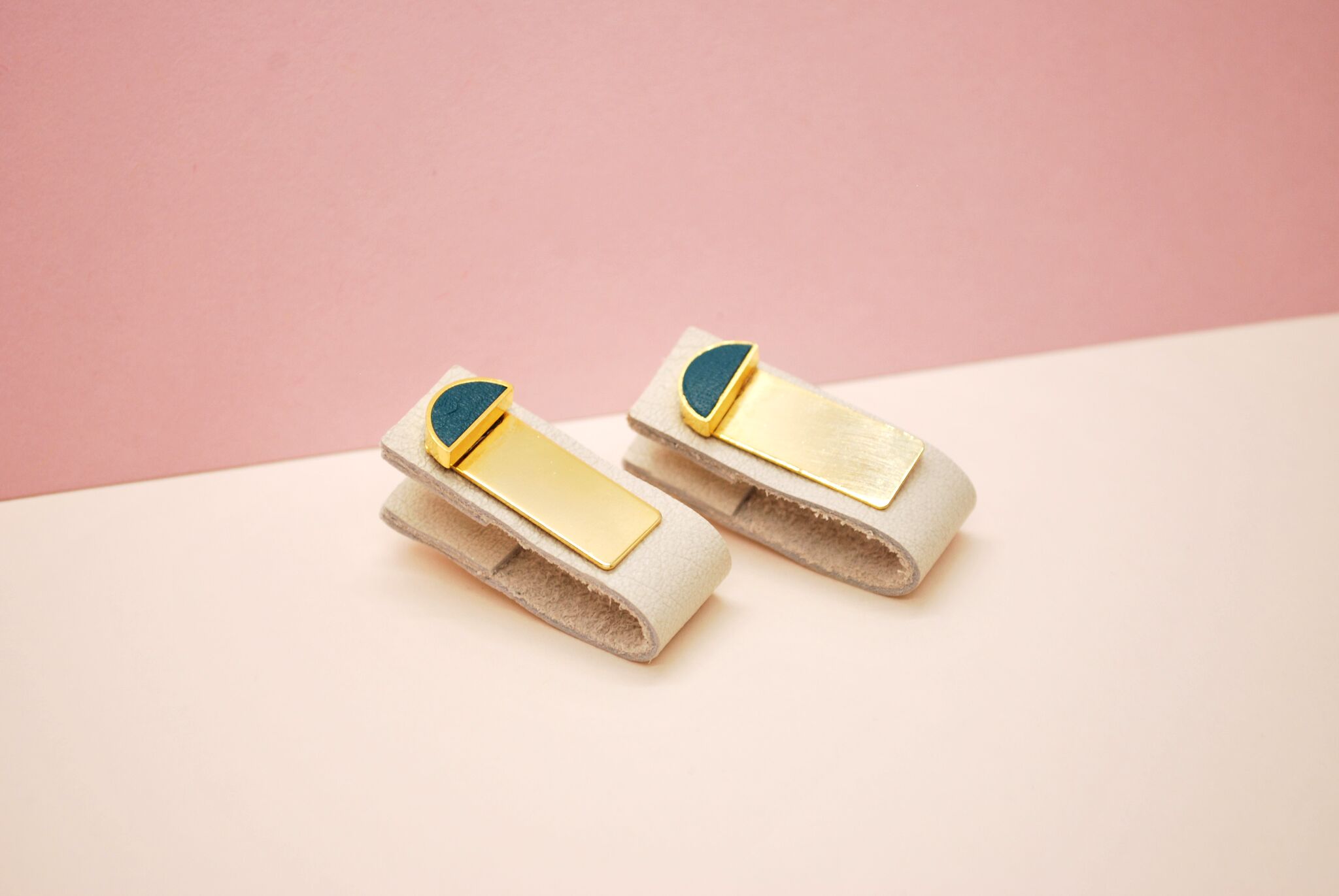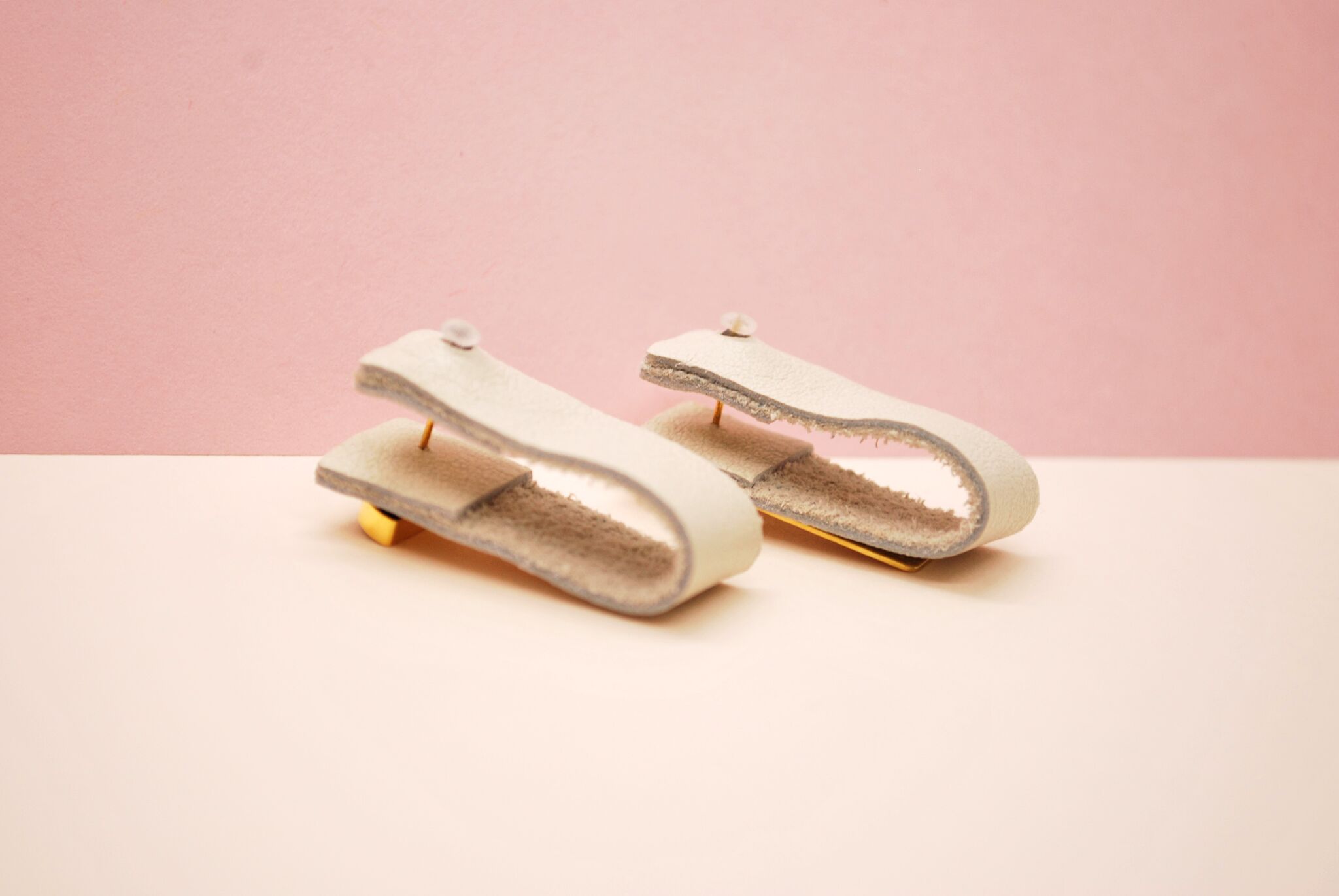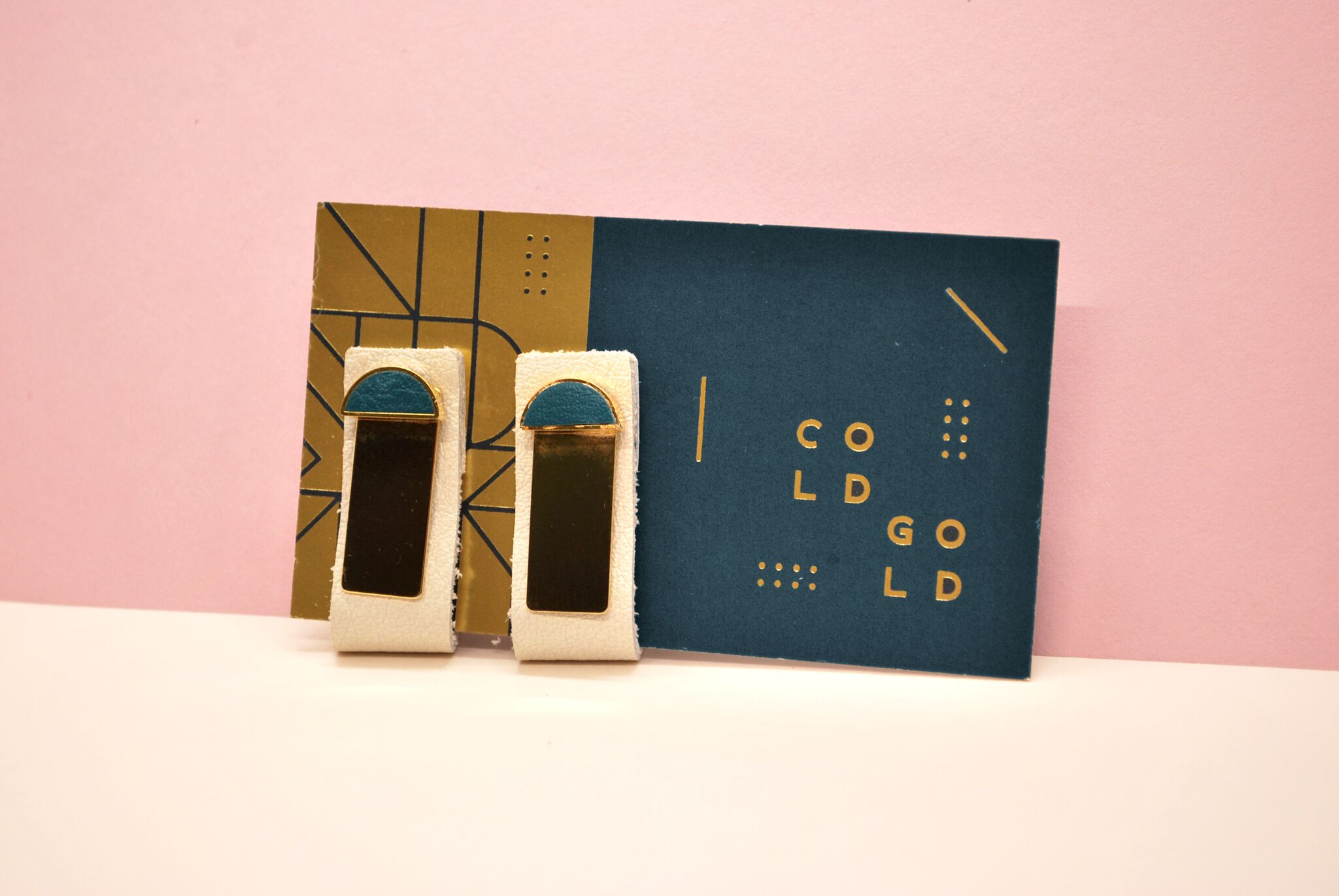 Geometric Ear Jackets in Gold and Ivory Leather
These geometric ear jackets are sure to be your favorite statement earrings. Made from colorful leather and gold plated brass, they are soft, modern, minimal, and easy to put on and take off. The rubber closure is embedded in the back end of the leather loop, so each earring is only one piece.
ABOUT THIS PAIR:
- When worn they measure: 3.7cm from the top to the bottom of the loop x 1.4cm wide
- When open they measure: 7.7cm long x 1.4cm wide
- Gold plated Vintage brass
- Gold plated posts
- Red Leather Loop
- Navy Leather-Filled Half Moon
- Rubber backings are enbedded in the back end of the loop
- Posts are nickel and lead free
COLORS AVAILABLE:
- Ivory + Turquoise Moon
- Red + Navy Moon
- Turquoise + Periwinkle Moon
- Navy + Red Moon
- Periwinkle + Ivory Moon
Because each pair is handmade, please allow for some minor variations.
My work is proudly made in the USA.